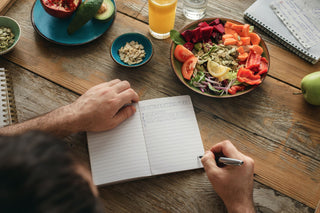 The importance of health testing
Health tests are a valuable tool to identify potential health problems early and take appropriate action. They enable you to better understand your health and to target specific needs. Whether you suffer from a specific condition or just want to know how your general health is doing, health testing can give you valuable insight.
Different types of health tests
food intolerances
Food intolerances can cause a variety of symptoms that interfere with daily life. Self-tests can help uncover these intolerances by measuring antibodies in the blood that indicate a reaction to certain foods.
Vitamin and mineral deficiencies
A lack of vitamins and minerals can lead to a variety of health problems. Self-testing can help you identify a deficiency and make the right supplementation or dietary adjustments.
hormone levels
Hormones play a central role in our body and influence mood, energy levels and metabolism, among other things. Self-tests can provide information about possible hormone imbalances and thus help to restore balance.
allergies
Allergies can cause unpleasant symptoms and have a significant impact on daily life. They develop when the immune system overreacts to certain substances, so-called allergens. The most common allergens include pollen, animal dander, dust mites, mold and certain foods.
Health tests can help identify the causes of your allergies by detecting specific antibodies in the blood that indicate an allergic reaction. With the results of these tests, you can take targeted action to better control your allergies and your life
stress and sleep measurements
Stress and sleep are closely linked and affect our health and quality of life. Self-tests can measure stress markers and sleep quality to identify possible problems and find appropriate solutions.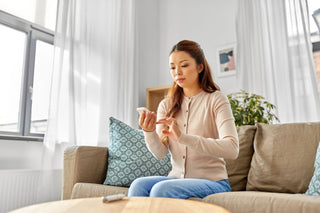 How do at-home tests work?
At-home tests are easy and convenient to perform. You will usually receive a test kit that contains all the materials needed to take the sample. The samples, eg blood, saliva or urine, are then sent to a specialized laboratory, which carries out the analysis and provides you with the results.
The benefits of home health testing
The benefits of home health testing include:
Convenience: You can take the test in your own time and in the familiar surroundings of your home.
Time saving: No waiting times in doctor's offices or laboratories.
Data protection: Your personal data and test results will be treated confidentially.
Cost savings: Home tests are often cheaper than tests in medical facilities.
How to choose the right health test?
When choosing the right health test, you should consider your individual needs and health goals. Ask yourself the following questions:
What is my main concern or complaint?
Are there certain risk factors I should be aware of?
Which tests have already been recommended to me by my doctor?
The role of Cerascreen and other providers
Cerascreen is one of the leading providers of home health tests that are simple and reliable. Although we mention Cerascreen in this article, there are other providers that offer similar tests. It is important to compare what different providers offer and choose the test that best suits your needs.
Self-testing as part of a holistic health approach
Self-testing is a valuable part of a holistic approach to health. However, they should not be considered in isolation, but always in combination with a balanced diet, regular exercise and adequate sleep.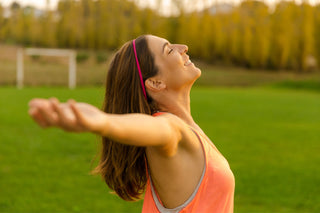 Self tests to take at home
Self-testing, especially home health testing, is an important part of proactive health management. They offer valuable information about your body and can help to identify possible health problems at an early stage and to take targeted measures. With a variety of tests available, including those from providers like Cerascreen, you can choose the test that works best for you, taking a holistic approach to your health.
Frequently asked questions about self-tests
Here you will find answers to our customers' most frequently asked questions about self-tests. Discover the advantages, applications and properties of our self-tests to make an informed decision when choosing the right test.