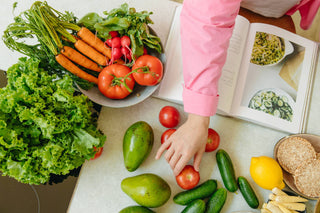 feel-good products
nutritional advice
Healthy nutrition is the cornerstone of a happy and balanced life. With us you will receive professional and individual nutritional advice in order to achieve your goals and improve your health.
We offer nutritional advice for all life phases and topics. From weight loss and sports nutrition to nutrition during pregnancy and for seniors. We are at your side with specialist knowledge and practical tips.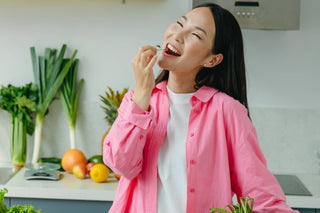 Diet problems?
It's not always easy to make the right nutritional choices. There are many opinions and tips, but often there is a lack of knowledge and experience to make the right decisions. Here are some potential issues you may be facing:
You have trouble controlling your weight
You suffer from indigestion
You have a food intolerance
You want to adjust your diet during pregnancy
You have skin problems and suspect that your diet is related to it
APPLICATIONS
Nutritional advice for the following topics or phases of life:
Weight Reduction / Slimming
Food intolerances
athletes
Pregnancy / Breastfeeding / Mommies
0-20 years: nutrition for toddlers, nutrition for children, nutrition for young people
Diet during menopause
Diet for seniors (aged 65+)
Nutritional advice for cancer patients (during treatment or afterwards to build up)
Nutritional advice for skin problems and skin diseases
Nutritional advice for autoimmune diseases
Diet recommendations for people with dementia
Nutritional advice for digestive problems
Coaching of your team in your company
Lectures at schools and kindergartens
Video call advice
Consultations in English possible
COSTS
Individual consultation: CHF 120.00
Starter package of 4 nutritional consultations: CHF 460.00
Nutrition plans from CHF 120.00
Shopping advice in a shop of your choice: from CHF 110.00 (excl. travel costs)
Preventive blood sugar test during consultation: CHF 15.00
Individual advice for apprentices or students*: CHF 75.00
Group advice: prices on request
Prices for lectures by arrangement.
PROVISIONS
A consultation lasts a maximum of 60 minutes. Deadlines are agreed verbally or in writing.
If you cannot keep an appointment, you must cancel at least 24 hours in advance. If you do not cancel in good time, you will be charged for the full consultation hour.
Individual counseling hours are payable within 30 days at the latest after the session.
*Offer for students and apprentices is only valid upon presentation of a valid student ID.
Book your appointment now and let us improve your health together.
Contact us for individual advice or take a look at our starter packages. We look forward to helping you achieve your goals.